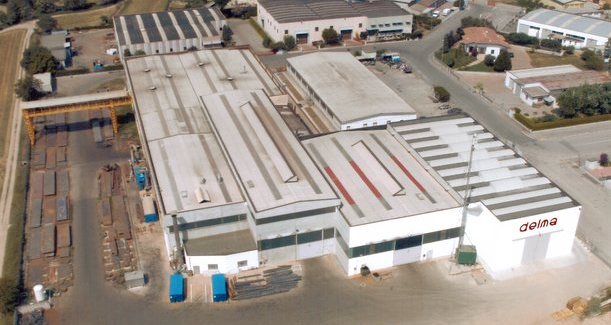 We are a 50 employees factory which is involved, since mid '80, in the medium-heavy structural works and specialised in S275JR and S355J2G3 electrowelded structures, stress relieving heat treatment, sandblasting and painting.
Our company uses a quality system in conformity with the UNI EN ISO 9001:2008 standard .
Our production includes electrowelded pieces with rails in C45 such as beds, uprights, ledgers, carriages and any other kind of heavy structural up to 120 Tons
The professional competence of our technical staff enables that drawings of requested products are processed, managed and transformed into production plans thanks to an efficient software package, wich assures speed, quality and low costs for products.
A careful selection of raw materials by using the ultrasonic method, systematic controls on welding as well as a certified staff are able to assure the best possible quality of the finished product.
Main features:
Covered surface 6000 square meters
Electrowelded structures for induction hardening
OXI CNC cut 6 x 36 meters
Plasma cut 3 x 26 meters
Oven for heat treatments 5 x 4 x 15 meters
Sandblasting booth 5 x 4 x 16 meters
Mecof "Powermill" milling machine 8 x 4 x 2 meters
FPT "M-ARX" milling machine 24 x 1.5 x 5.0 meters
FPT "Area" milling machine 16 x 1.5 x 3.5 meters
CNC milling machine 2.1 x 2 x 8 meters
CNC scribing machine 1.9 x 1.2 x 2 meters